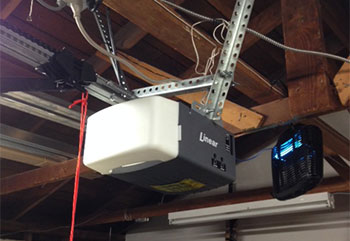 Opener Replacement
Customer Issue: Mr. Goodwin wanted to get a newer opener that would work more smoothly than his current older one, so he reached out to us to find the right fit.
Our Solution: Our professional went over options with the customer so he could find the perfect new model for his needs. Once he decided on a Linear LDCO850 model, it was assembled and installed into place after the original opener was removed. It was tested for functionality.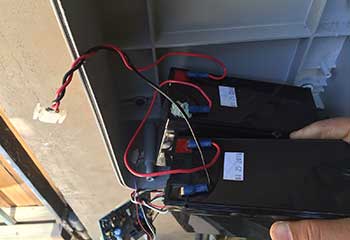 Sensor Alignment
Customer Issue: This customer wanted to ensure that his kids would be safe near the garage door.
Our Solution: To make certain that Mr. McKinney's garage door sensors were properly registering if something was under the door to reverse as needed, our team carefully measured across the doorway to align the sensors perfectly. The sensors were then tested to ensure they were safely functioning.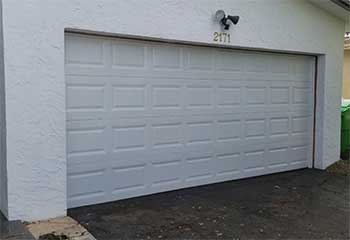 New Garage Door Installation
Customer Issue: Wanted a strong garage door.
Our Solution: The customer was looking for a new door that could offer extra protection for his stored property. We presented him with a list of options, out of which he choose a Modern Steel Clopay garage door, which offered the level of durability he was looking for. We proceeded to install it for him and made sure there were no gaps left anywhere for burglars to exploit.
Frank Patricio
- Glendora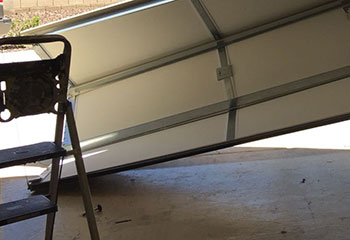 Track Replacement
Customer Issue: Misaligned tracks.
Our Solution: After checking the condition of the tracks, we discovered they were slightly misaligned, which caused the rollers to grind against their sides every time the door moved. This has caused some extensive damage to the vertical sections, so we replaced them both to and made sure the door was in complete alignment.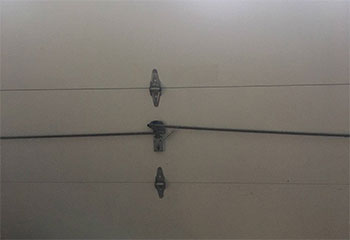 Cable Replacement
Customer Issue: Cables looking very frayed.
Our Solution: During a routine inspection, this customer notices that his lift cables were looking very frayed, and he was (justifiably) worried they were about to break. We quickly came over and replaced them both, and then lubricated his torsion spring and made sure the door was properly balanced.